Posted by: brett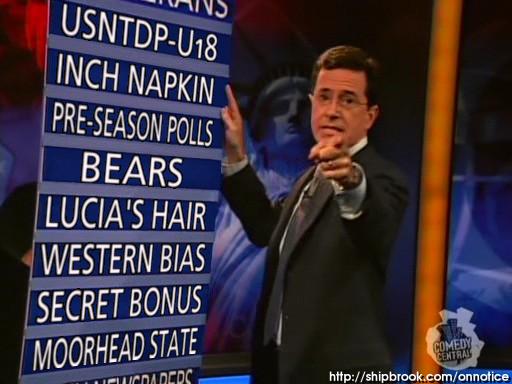 We're on to you USNTDP-U18 Team. You thought you could fool us, you thought could outsmart us, the American Public. Well we've caught on to your rouse, and frankly, we're a little surprised. Until you get your act together, you're on notice.
After sweeping through September defeating teams like the Texas Tornado and the North Iowa Blizzard, racking up a 6-0-0 record and a +26 goal differential, you had the swagger. Travelling to Fairbanks and defeating Alaska 5-3 showed you had the confidence. However the 9-2 beating you took at Anchorage just left us shocked.
After leaving us in a deep depression for a week you come back and take Michigan to overtime. Five days later, it's the top ranked Boston College Eagles, and it was another overtime thriller. The USA was back. While we weren't happy with the losses, we knew that you had regained your cocky American stride. We could salute you for your effort and look forward to the season ahead.
Then you lost 7-1 to New Hampshire.
Which team is it USA? Do you only show up for big games? Is UNH not considered a big game anymore? We, the American Public, are concerned. Is it drugs? You're not on drugs, are you? Is it girls? Look we were all Under 18 once in our lives, we know it's an awkward time, but to lose to UNH 7-1 like that just gets us worried. The Russians, and Canadians aren't going to care that you got dumped this week, or that you're not the right fit for the Thrashers. This is international competition. This is the show, or at least one version of it. We need you. We need that gold medal. We need to live vicariously through you. Please USNTDP, we've got nothing left.
The World Juniors are a mere 6 months away. You have plenty of time to get into International shape. You have games against 13 D-1 schools left. Please treat them as big games. Sure you can beat up on Traverse City, but doesn't that feel hollow? Wouldn't you rather take on North Dakota in Grand Forks and show them what's for? Can beating the stuffing out Canisus make up for a overtime loss to Michigan State? I think we all know the answer to this.