Posted by: ron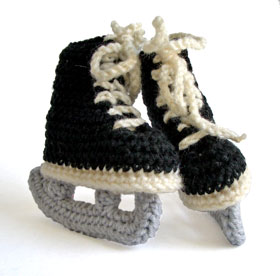 Chris over at Western College Hockey really digs up some gems, but this one has to be seen to be believed.
It appears that Michigan has a verbal commitment from 14 year old Jon Merill for the 2010 season. Even recruiting guru Chris Heisenberg has it listed on his recruiting page, so I'm assuming it must be true.
While, I understand the need to recruit a little younger, at some point someone is going to get burned here and I suspect the NCAA might step in. Then again, it's not a true commitment unless it's in writing.. I think.
In other news, my son should start skating in a year or so. Scouts are welcome to attend the session if they're looking to get a jump on the 2019 recruiting cycle.