Posted by: Mike McMahon
Last year, it was a gem from the Lowell Sun that said UMass Lowell was essentially screwed out of a spot in the NCAA Tournament because of … you know … math.
This year, it's SportzEdge.com, which is the affiliate of a news station in Connecticut. The argument here is that the NCAA Tournament is broken, because peasants like RIT, Ferris State and even a team that has one loss in forever, Northeastern, have the same chance at winning a national title as the almighty Quinnipiac, which you might assume is covered by this outlet and the writer admits, in the first line of the column, that he's a Quinnipiac alum.
Well at least we got the bias out of the way quickly.
So, let's go through this column piece by piece, and see what we make of the NCAA Tournament being broken, because the favorites aren't given more of an advantage. Convince me!
—
"OK, so this is coming from a Quinnipiac grad (a.k.a. the best team in college hockey, and a program that, if these suggestions had been in place, might already have a national title under its belt)."
Alright! We're off to a great start. The whole basis of this is "let's make it easier for MY team to win a national title. Grab your popcorn, folks. At least we're being honest here.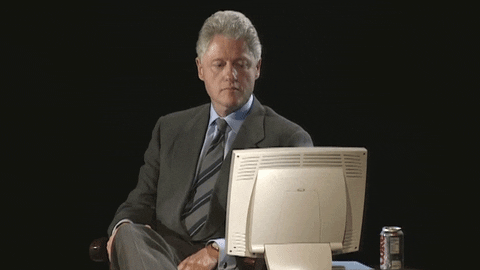 "But that doesn't mean the point isn't valid. The NCAA hockey tournament is broken. It needs to be fixed."
No. But go on.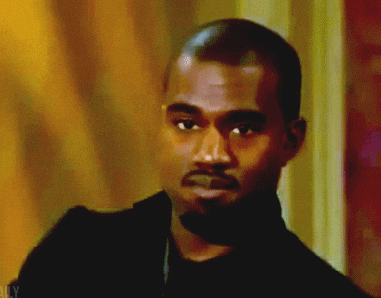 "When college hockey's 16 best teams take the ice this weekend in regionals in the northeast and midwest, their entire seasons–nearly 40 games' worth–will come down to sixty minutes, and the often cruel, fateful bounce of the puck.
College hockey teams play longer than anybody else on campus. They start in September and if they reach the Frozen Four, don't get done until April. All of their hard work, sacrifice and lost teeth build towards, for two teams–four games in the spring.
It's the same as basketball, where teams play nearly as long and their seasons can end on a buzzer-beating shot from half court. But as cruel as the NCAA basketball tournament can be, it's nothing compared to hockey."
Some of these are completely legitimate points. Entire seasons come down to one game. Yes. The college hockey season is too long? If you want to make that argument, let's talk about it. I won't even disagree that they couldn't cram the 34-game regular season into a smaller window. So, after a hilarious start, you make some good points here. Let's move on. I'm sure the good points will continue to be made!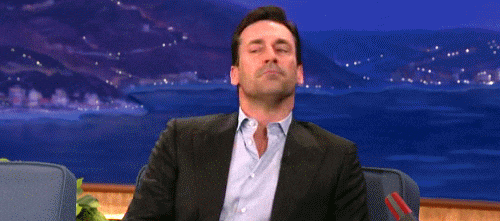 "In hockey, one bad bounce off the boards, or a skate, or a friendly-fire stick, can send you home.
One goalie screen, one missed penalty call by a referee, one bad line change can make the difference between celebrating in confetti and crying in the locker room."
Who could imagine a bounce off the boards could determine the outcome of a game? A goalie screen?!?! It's unfathomable that a perfectly legitimate hockey play could decide a hockey game! I can't believe the NCAA has allowed this injustice to go on for so long!
One bad line change? Well how about you don't make a bad line change. After all, if you're a good team, you're probably not doing that.
"Take 2013. That year, fourth-seeded Yale, which finished the regular season 18-12-3, stunned top-seeded Minnesota (26-8-5), on a goal nine seconds into overtime in the first game of the tournament. The Bulldogs beat a 28-win UMass-Lowell team, 3-2 in the Frozen Four semifinal, and rode a hot goalie (Jeff Malcolm) to a 4-0 win over No. 1 Quinnipiac in the national final."
Hmmm, one bad line change led to a 4-0 loss? That sucks. Or maybe it was one (perfectly legal) goalie screen?
"It didn't matter that the Bobcats, who won an NCAA-best 30 games, had already beaten the Bulldogs three times that season. It didn't matter that Quinnipiac, not Yale, had won the ECAC regular season title."
Nope. it didn't. So you're correct here.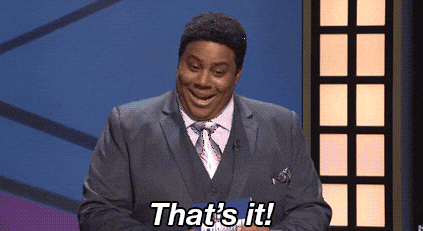 "All that mattered was that Quinnipiac goalie Eric Hartzell couldn't get his pad down to the ice quickly enough on a broken play at the end of the second period. Yale took a 1-0 lead into the locker room, and never looked back."
Yeah, but what about the other three goals? Just asking. For a friend …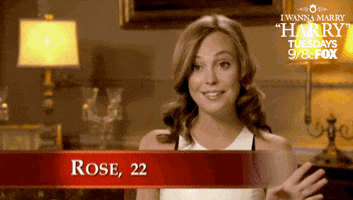 "There's no legitimate reason why an entire hockey season should come down to one broken play in the spring. Especially when a 4-seed like Yale (no disrespect to the Bulldogs) is essentially given the same opportunity to take home the trophy as Quinnipiac."
Considering Yale won as many games in the tournament as Quinnipiac did to reach the final, then yes, they did have the same opportunity to win the trophy as Quinnipiac. We should play two-out-of-three series so that Quinnipiac has a better chance at winning the national title? So what you're saying is that the higher seeds don't have enough of an advantage? Coooooool.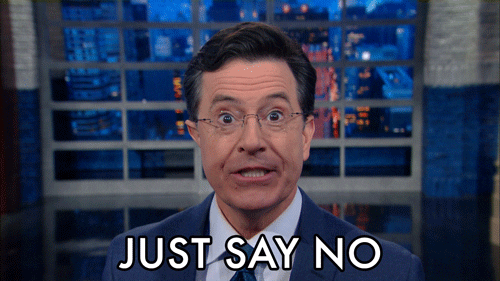 "So here's how we would fix the NCAA Tournament: Shrink the field to 12 teams. Why? Because it'll save time, and because teams 13-16 don't really deserve a chance to win the title, anyway."
I'll remember this when Quinnipiac is a 13th seed some year.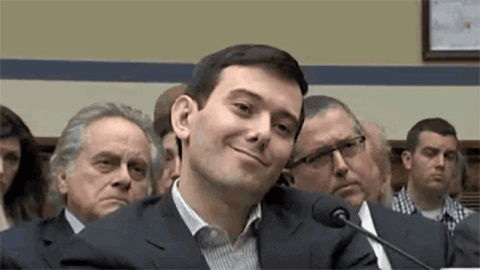 "Look at this year. 16th-seeded Rochester Insitute of Technology has an 18-14-6 record. 15-seed Ferris State is 19-14-6. 14-seed Northeastern went 22-13-5, 12-seed Minnesota-Duluth went 18-15-5.
Those teams don't deserve the same shot at a title as Quinnipiac (29-3-7), North Dakota (30-6-4), St. Cloud State (31-8-1), or Providence (27-6-4)."
Sorry boys. Yeah you won conference titles and Northeastern, I know you have only lost one game since Christmas music began playing on the radio, but you're out!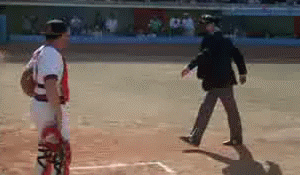 We'd give the top four seeds a bye into the Elite Eight, and then let the rest of the 12-team field battle it out for the final four spots.
We'd also make the quarterfinals a best two-out-of-three on campus sites, and the Frozen Four semifinals and final best two-out-of-three as well.
The first line I'm not totally against, actually. The second? Welcome to the 14-day Frozen Four, everyone!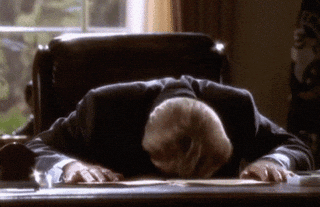 We'd get rid of some regular season games (teams play nearly 40 of them), and move the tournament back a couple of weeks so that it doesn't compete with March Madness.
The same regular season games you want to basically use in order to award national titles? Is this like some sort of Pulp Fiction, Quentin Tarantino mind freak? Are we starting at the end and reversing it but going back to the middle and then to the beginning again?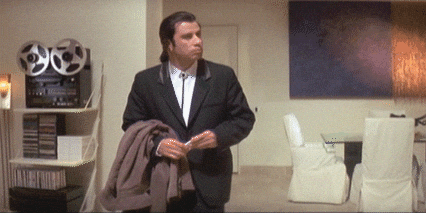 Oh, and get rid of those stupid conference tournaments, which hockey leagues play like basketball ones even though they games aren't on television and don't bring in any revenue whatsoever. (They also take three weeks to play, and for some inexplicable reason often involve a first-round series and then single elimination in the semifinals and finals).
Wait just a minute! Not the same conference tournaments that you just said made Quinnipiac deserve a national title more than Yale for winning, right? That can't be! How would Quinnipiac have won the 2013 National Championship with less regular season games and without an ECAC Tournament?!?!
Like in basketball, hockey conference tournaments also de-value the regular season by handing out an NCAA Tournament bid to the conference tournament champion.
Because it's sooooo easy to win conference tournaments.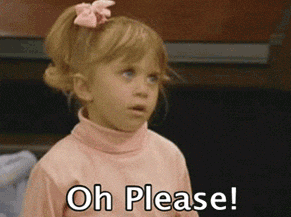 Sure, playing an extra six games at the Frozen Four site would take an entire week to play, and fans and media might not be willing to devote that much time to them. But more high-drama games on TV would mean more interest, and more revenue.
But it would probably take two weeks, unless you plan on making teams play six games in a row. Three games in the semifinals, then three more in the finals … What's better than the current NCAA Tournament? Deciding national titles on the sixth game in six games while players skate around the ice like zombies. I'm sure we're selling tickets for like $10 per game? Because that's the only way people will be able to afford to go to these games. Where does the "more revenue" come from? Additional ticket gates? Because with a bazillion Frozen Four games, the Frozen Four becomes a lot less special, and much less of an event. It's not a special attraction when there are potentially nine of them.
You might think that all this is just a Quinnipiac grad's way of making things easier for his alma mater to win a national title.
Yes, as a matter of fact, I do.
Yes, it'd be good for the Bobcats, but it'd also be good for college hockey.
First, yes it would. And second, no it wouldn't.